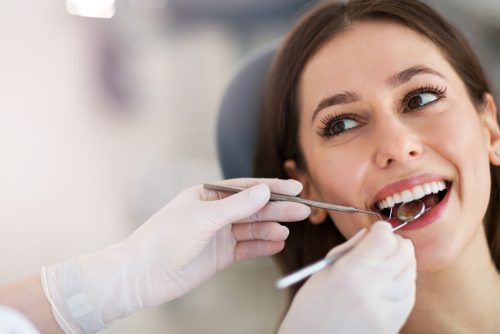 Could your smile use a makeover? Here at Balcones Dental we know how important a nice smile is to self-confidence. We are proud to offer a variety of cosmetic dental services to help make your dream smile a reality.
Veneers & Lumineers
Veneers are popular among both dentists and patients. They are the easiest way to give your smile a makeover. Veneers are thin slices of tooth like material that are custom shaped and colored to fit your teeth. The thin layers are applied and bonded to your natural teeth.
Veneers & Lumineers can:
Fix spaces between your teeth
Fix chipped teeth
Give proper length to shortened teeth
Fix awkwardly shaped teeth
Whiten your teeth with material that is resistant to staining
Fillings
A filling is used to repair decayed, fractured, or otherwise damaged teeth. First, the damaged portion of the tooth is removed. Then the space is cleaned and filled with tooth colored filling material. The color of the filling can be closely matched to your own teeth so no one will be able to tell it is there.
Fillings can correct:
Chipped teeth
Worn teeth
Gaps between teeth
Cracked or broken teeth
Decayed teeth
Crowns
A crown is a type of cap that completely covers a tooth. Crowns can be made of ceramics, porcelain, metal alloys, composite resin, or a combination of these materials.
A crown can be used to:
Restore a fractured tooth
Protect a weak tooth from damage
Cover an awkwardly shaped tooth
Cover a discolored tooth
Cover a tooth after a root canal
Replace a filling so large that little natural tooth remains
Anchor a bridge
MOST INSURANCES WELCOME AND MAXIMIZED!
NEW PATIENT SPECIALS & FINANCING OPTIONS AVAILABLE.
Contact us and schedule your visit today.
We Take Your Dental Insurance
We'll make the process of paying for your dental care as simple as possible! Our office accepts a wide variety of insurance plans, and we're always happy to file your claim for you so that you can be sure to receive the maximum benefits available to you. Balcones Dental – Dr. Larry H. Lindsay , DDS is in network with Delta Dental, Humana Dental, Connection Dental, GEHA, Dental Select, United Healthcare, Cigna Dental, Guardian Dental, All PPOs, and more! Call us today to find out how we can maximize your insurance plan!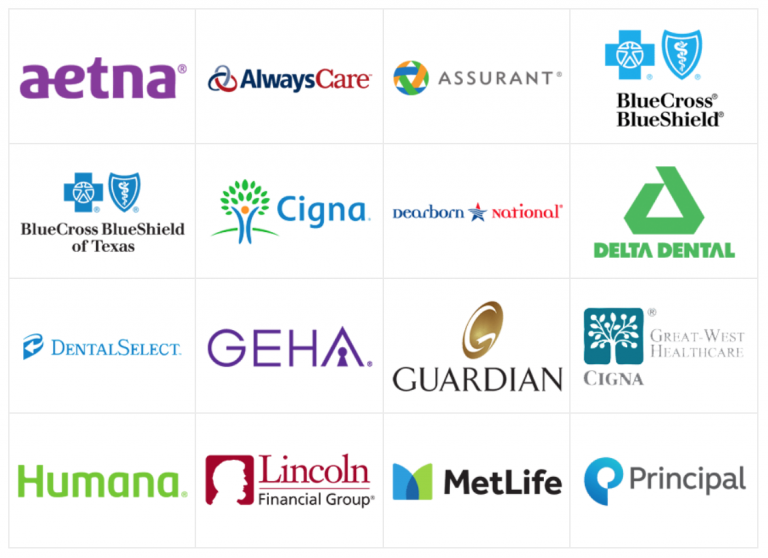 The Proof is in Our Patients

"Dr Lindsay is great. There's no way that going to the dentist for any sort of real work is going to be a fun experience, but that doesn't mean the entire visit has to be unpleasant. The friendly greeting from the front office staff every time goes a long way. Dr Lindsay was happy to explain everything I had questions about in detail. My mouth is a lot happier now."
"I do not like to go to the dentist !!!! Dr. Lindsay could not have been more supportive, helpful, and pain free. No anxiety, no fear....just fixed. His staff is very professional and almost fun to be around."
"I had a great experience at this dental office. The place was clean, the environment was friendly, and the staff answered all of my questions in a very helpful way. I got a great cleaning too. I love how smooth my teeth feel after I have them cleaned!"
"Not only was this a wonderful experience but the people here are second to NONE! They were the most friendly staff I have ever met. They made everything easy and were pleasant and so nice. It was such a great experience I do not mind coming back to the dentist 🙂 PLUS I had to wait (barely ANY time) and they gave me a Starbucks card for my wait. I mean who does that? They have MY business."
Contact Us For A Free Consultation
Are you looking for a dependable, compassionate dentist? Look no further! We are Austin's #1 choice when it comes to sensitive patient care and exceptional dentistry
Open Daily For Your Convenience!
Mon 7:00 am – 4:00 pm
Tue 7:00 am – 4:00 pm
Wed 7:00 am – 4:00 pm
Thu 7:00 am – 4:00 pm
Friday 7:00 am -3:30 pm
No Insurance? No Problem!
$299, Annual Fee Included:
2 Regular Exams, 2 Oral Cancer Screenings, 2 Regular Teeth Cleanings, 2 Fluoride Treatments, Annual Dental X-Rays, PLUS 20% Off ALL Dental Procedures, 1st Oral Conscious Sedation Discount