What Is Sedation Dentistry?
Are you suffering from dental pain because you experience anxiety or fear about making a visit to a dentist's office? If you are afraid, you need to know you aren't alone. This is actually a very common fear.
Sedation dentistry is a solution for people who are afraid to visit the dentist. Thanks to our sedation methods, you can feel completely relaxed and at ease while you are treated.
Types Of Sedation
Different situations call for different methods of sedation. We can discuss with you all of your options, and the best option for you depending on your situation and the severity of your treatment.
There are three typical methods used for sedation:
1. Inhalation sedation
Inhalation sedation is also referred to as nitrous oxide or "laughing gas". We will put a mask over your nose and mouth, and administer this treatment through the air you breathe. The gas will eliminate any anxiety or nerves, and produce a feeling of relaxation.
2. Oral sedation
Oral sedation is usually administered in the form of a pill or liquid. The formula helps to ease anxiety and promote a calm, relaxed mood.
3. Intravenous (IV) sedation
IV sedation is used when a higher degree of sedation is needed. It puts you into a sleep like state, where you cannot feel any pain.  This method is administer through the blood stream through an IV.
Is It Safe?
Sedation is totally safe for most healthy people. We will give your medical history an extensive review and speak with you about your option beforehand as an extra safety precaution. Our team of trained experts will be closely monitoring you at all times throughout your treatment. If you have any questions or concerns at all, please free to get in touch with us. We are happy to help!
MOST INSURANCES WELCOME AND MAXIMIZED!
NEW PATIENT SPECIALS & FINANCING OPTIONS AVAILABLE.
Contact us and schedule your visit today.
We Take Your Dental Insurance
We'll make the process of paying for your dental care as simple as possible! Our office accepts a wide variety of insurance plans, and we're always happy to file your claim for you so that you can be sure to receive the maximum benefits available to you. Balcones Dental – Dr. Larry H. Lindsay , DDS is in network with Delta Dental, Humana Dental, Connection Dental, GEHA, Dental Select, United Healthcare, Cigna Dental, Guardian Dental, All PPOs, and more! Call us today to find out how we can maximize your insurance plan!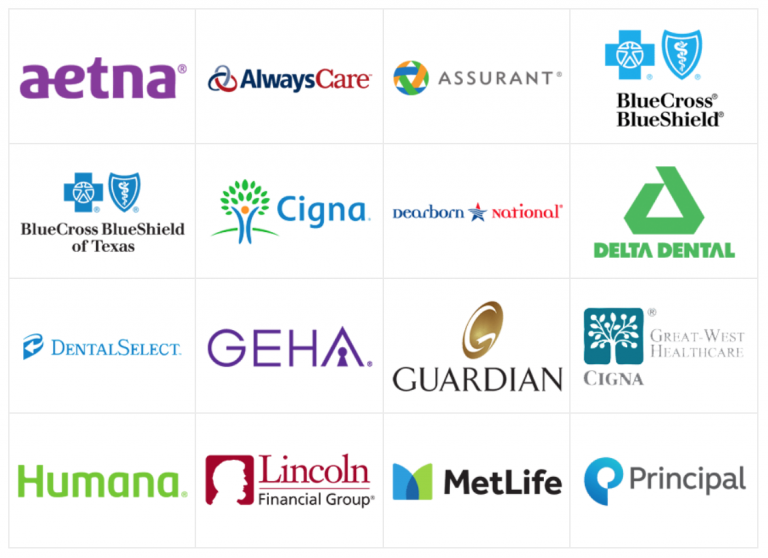 The Proof is in Our Patients

"Dr Lindsay is great. There's no way that going to the dentist for any sort of real work is going to be a fun experience, but that doesn't mean the entire visit has to be unpleasant. The friendly greeting from the front office staff every time goes a long way. Dr Lindsay was happy to explain everything I had questions about in detail. My mouth is a lot happier now."
"I do not like to go to the dentist !!!! Dr. Lindsay could not have been more supportive, helpful, and pain free. No anxiety, no fear....just fixed. His staff is very professional and almost fun to be around."
"I had a great experience at this dental office. The place was clean, the environment was friendly, and the staff answered all of my questions in a very helpful way. I got a great cleaning too. I love how smooth my teeth feel after I have them cleaned!"
"Not only was this a wonderful experience but the people here are second to NONE! They were the most friendly staff I have ever met. They made everything easy and were pleasant and so nice. It was such a great experience I do not mind coming back to the dentist 🙂 PLUS I had to wait (barely ANY time) and they gave me a Starbucks card for my wait. I mean who does that? They have MY business."
Contact Us For A Free Consultation
Are you looking for a dependable, compassionate dentist? Look no further! We are Austin's #1 choice when it comes to sensitive patient care and exceptional dentistry
Open Daily For Your Convenience!
Mon 7:00 am – 4:00 pm
Tue 7:00 am – 4:00 pm
Wed 7:00 am – 4:00 pm
Thu 7:00 am – 4:00 pm
Friday 7:00 am -3:30 pm
No Insurance? No Problem!
$299, Annual Fee Included:
2 Regular Exams, 2 Oral Cancer Screenings, 2 Regular Teeth Cleanings, 2 Fluoride Treatments, Annual Dental X-Rays, PLUS 20% Off ALL Dental Procedures, 1st Oral Conscious Sedation Discount