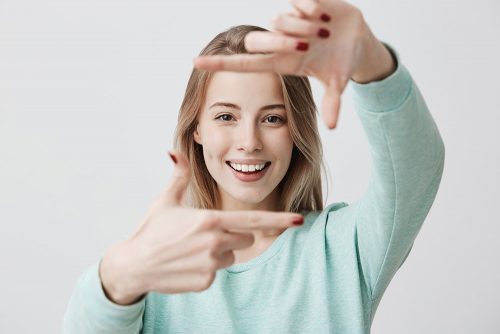 When you have a dental emergency — whether it's caused by a sudden accident or chronic disease — your teeth and/or the tissues of the mouth that surround them need to receive proper care right away. As with any type of medical emergency, it's important to be aware, before you're actually in the situation, of what you can do to ensure the best outcome.
Traumatic Dental Injuries
Dental injury.A knocked-out permanent tooth requires quick thinking and immediate action. You'll increase the chances that the tooth can be saved if you pick it up without touching the root, gently clean it off with water, and put it back in its socket facing the correct way. Hold it in place with gentle pressure as you rush to the dental office or emergency room. If you can't replant it immediately, tuck it between the patient's cheek and gum, or carry it in a container of cold milk.
For a more traumatic injury such as a tooth that has been moved or loosened, treatment needs to occur within six hours. However, if there is uncontrollable bleeding, go immediately to the ER. Fortunately, other dental injuries that happen most frequently are less severe. The most common traumatic dental injuries are chipped teeth. If a tooth is chipped, try to find any pieces that have come off, as it might be possible to reattach them. Make an appointment for an office visit as soon as possible, and bring the pieces with you.
Tooth Pain
Acute or persistent tooth pain always signals a need for an urgent visit to the dental office. The most common cause of dental pain is tooth decay, a bacterial infection that can spread through many parts of the tooth, and even into the gum tissue. Sometimes, tooth pain indicates that you may need a root canal treatment — a procedure that not only relieves the pain of an infection deep inside the tooth, but also can keep the tooth from having to be removed. Other times, pain may be caused by a loose filling or sensitive tooth. The only way to know for sure what's causing your tooth pain is to make an appointment at the dental office right away.
Gum Emergencies
Injuries and infections involving the soft tissues of the mouth may also require emergency treatment. The tissues of the gums, tongue, or cheek lining can be damaged by accidental bites, falls, sports injuries, and scalding liquids. They may also suffer injury from foreign bodies that become lodged below the gum line, and they can develop painful and potentially serious abscesses. A periodontal (gum) abscess is a pus-filled sac caused by an infection and is usually quite painful. Abscesses require immediate attention at the dental office.
Any injury to the soft tissues of the mouth should be rinsed with dilute salt water. If there is visible debris, it should be cleared. Bleeding can usually be controlled by pressing a clean, damp material to the area for 10-15 minutes. If this does not work, go to the emergency room immediately.
A foreign body lodged beneath the gum line can sometimes be gently worked out with dental floss or a toothpick. But if this can't be accomplished easily, make a dental appointment so the area does not become damaged and/or infected.
Orthodontic Emergencies
Although there can be discomfort associated with orthodontic treatment, there are only a few true orthodontic emergencies. They include trauma or injury to the teeth, face or mouth. Infection or swelling of the gums, mouth or face, and severe, unmanageable discomfort or pain in these areas can also be orthodontic emergencies. In any of these situations, seek immediate care from the dental office or emergency room — whichever is your best option. For loose, broken or irritating pieces of orthodontic hardware, please call the dental office for advice.
MOST INSURANCES WELCOME AND MAXIMIZED!
NEW PATIENT SPECIALS & FINANCING OPTIONS AVAILABLE.
Contact us and schedule your visit today.
We Take Your Dental Insurance
We'll make the process of paying for your dental care as simple as possible! Our office accepts a wide variety of insurance plans, and we're always happy to file your claim for you so that you can be sure to receive the maximum benefits available to you. Balcones Dental – Dr. Larry H. Lindsay , DDS is in network with Delta Dental, Humana Dental, Connection Dental, GEHA, Dental Select, United Healthcare, Cigna Dental, Guardian Dental, All PPOs, and more! Call us today to find out how we can maximize your insurance plan!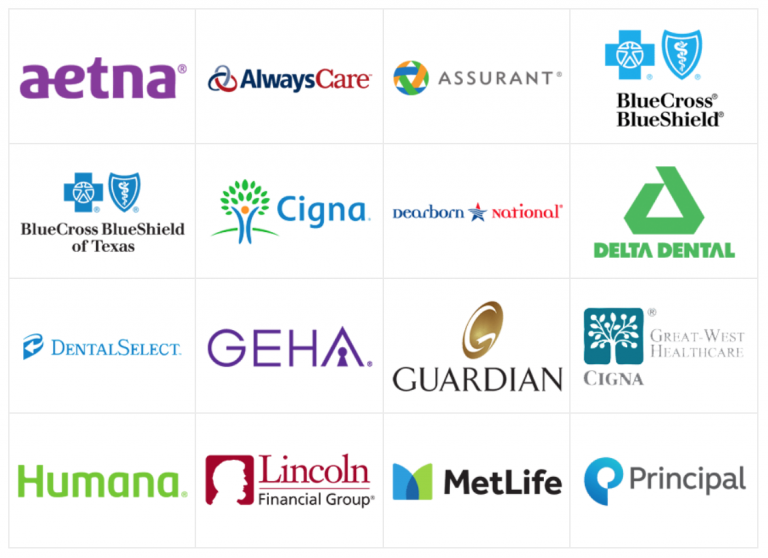 The Proof is in Our Patients

"Dr Lindsay is great. There's no way that going to the dentist for any sort of real work is going to be a fun experience, but that doesn't mean the entire visit has to be unpleasant. The friendly greeting from the front office staff every time goes a long way. Dr Lindsay was happy to explain everything I had questions about in detail. My mouth is a lot happier now."
"I do not like to go to the dentist !!!! Dr. Lindsay could not have been more supportive, helpful, and pain free. No anxiety, no fear....just fixed. His staff is very professional and almost fun to be around."
"I had a great experience at this dental office. The place was clean, the environment was friendly, and the staff answered all of my questions in a very helpful way. I got a great cleaning too. I love how smooth my teeth feel after I have them cleaned!"
"Not only was this a wonderful experience but the people here are second to NONE! They were the most friendly staff I have ever met. They made everything easy and were pleasant and so nice. It was such a great experience I do not mind coming back to the dentist 🙂 PLUS I had to wait (barely ANY time) and they gave me a Starbucks card for my wait. I mean who does that? They have MY business."
Contact Us For A Free Consultation
Are you looking for a dependable, compassionate dentist? Look no further! We are Austin's #1 choice when it comes to sensitive patient care and exceptional dentistry
Open Daily For Your Convenience!
Mon 7:00 am – 4:00 pm
Tue 7:00 am – 4:00 pm
Wed 7:00 am – 4:00 pm
Thu 7:00 am – 4:00 pm
Friday 7:00 am -3:30 pm
No Insurance? No Problem!
$299, Annual Fee Included:
2 Regular Exams, 2 Oral Cancer Screenings, 2 Regular Teeth Cleanings, 2 Fluoride Treatments, Annual Dental X-Rays, PLUS 20% Off ALL Dental Procedures, 1st Oral Conscious Sedation Discount